On 28th of September 2020 Yael Davids will publicly defend her research concluding the first Creator Doctus (CrD) trajectory. The defence ceremony can be watched online.
The Creator Doctus project enables higher arts education institutions to be able to independently enter the 3rd Cycle. Within this trajectory, institutions can award new and innovative artistic research methodologies, recognizing the conducted research at the same level of – and equivalent to- PhD. The process of research by the artist leads towards a corpus of works or projects, and entails no compulsory writing. In 2017, the Gerrit Rietveld Academie started the first CrD-pilot with artist Yael Davids.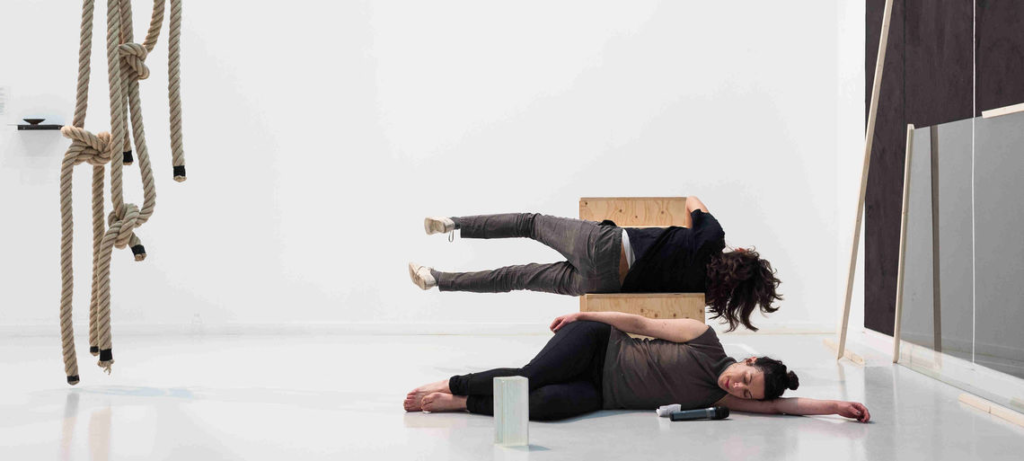 The focus of Yael Davids' research A Daily Practice is on somatic learning and consists of three phases. The research, supervised by the Van Abbemuseum and the Gerrit Rietveld Academie, is inspired by the work of Dr. Moshé Feldenkrais. Feldenkrais developed a method for people to change bodily habits from within. This method has played an important role in Davids' artistic practice in the last years.
We would like to invite you to virtually join the public examination, which takes place on Monday 28 September from 14.00-15.45 hrs. The examination is, in attendance of the supervisors Nick Aikens and Sher Doruff, conducted by the members of the examination committee:
Dora Garcia Lopez
Flavia Dzodan
Franciska Zólyom
Grant Watson
Jennifer Lacey
Paula Albuquerque
Sruti Bala
Watch the livestream from 14:00 – 15:45 hrs at: rietveldacademie.nl/live
The exhibition 'A Daily Practice' originated from Davids' research, and is on view at the Van Abbemuseum until 27 September.
For more information about the Creator Doctus trajectory, please visit: creatordoctus.eu