duration: 2015-2020| scale: large project (>500k) | financing: RAAK-PRO, own resources, cofinancing partners
News outlets can significantly benefit from technological developments in automation that support the practise on the work floor. How is design and design research impactful in the context of the future newsroom?
Natural Language Processing (NLP) enables automation of news editors and can empower journalists in this practice. The research project "Automated Newsroom" investigates how can NLP be deployed in newsrooms, addressing the question "How can newly developed techniques from the domain of Natural Language Processing contribute to the automation of journalistic practices and products?"
The project followed a few methods of research through design. On the one hand, the project focuses on the development of an algorithm that automates the process of writing news, based on data sets that are previously collected. On the other hand, the project analyses the impact and relevance of technological developments in the news field, from the perspective of the journalist and the news consumer.
Within the research, we designed prototypes that we used to perform user tests in practice, leading to a beta version of a system that sports journalists can use in their practice. The prototype "PASS" was designed in close collaboration with journalists and tested in the premises of the Dutch newspaper AD in Rotterdam. The tool not only accurately generates soccer news but is also considered to be trustworthy and reliable by both journalist and news consumers.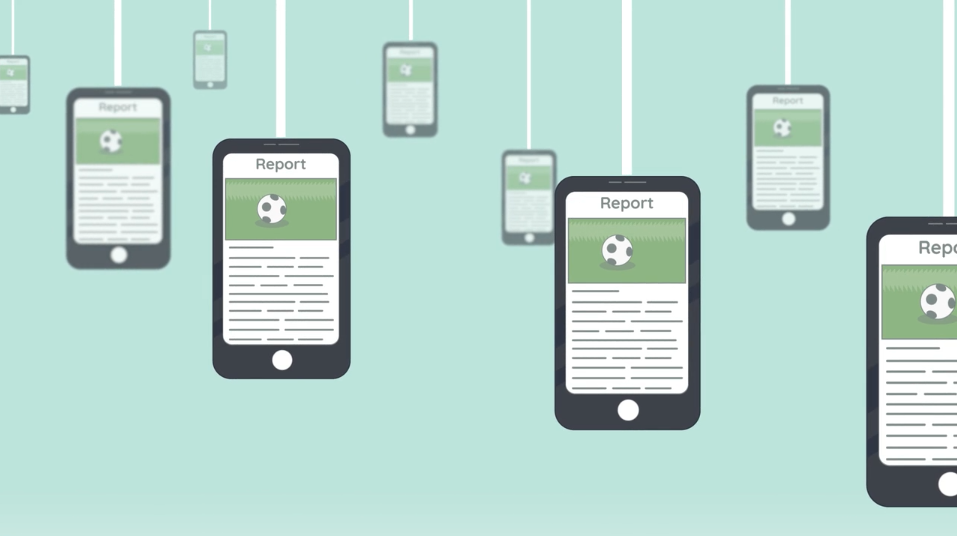 Keywords:
automation
data-driven
NLP
robot-journalism